Bentley

Continental R Brake Overhaul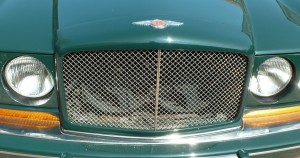 Bentley Continental R  brake overhaul including new gas spheres to power braking system, machined faces of front brake vented discs.  New Bentley brake pad kits fitted  to front and rear brake calipers.
New seal kits fitted to front brake calipers and high pressure brake hoses to front brake system.  Parking brake system overhauled, cleaned, re-lubricated, new pad set fitted with all new spring retainers.
With nearly 400 BHP on tap this car needs to stop smoothly under hard braking conditions.  Once the new brake pads have been slowly bedded in the power of the engine and braking potential can be used confidently in the full power mode.
Comments for this post are closed.